Rooted In Keeping Women Wild
Moon Magic Herbs is bringing the power of herbs and ancestral nutrition to the western woman.
It's time to remove women from the allopathic medicine cult.
We help woman reclaim their roots and embody their feminity through herbal tea blends, nutrition consultations and yoni steaming.
Moon Magic Inspiration
"Plants bring us the love, the nourishing power of the Sun, which is the same energy of all the stars, of all the light. These cosmic energies emanated by plants nourish, sustain and make our own astral body grow. In this way the existence of plants is a great offering, a sacrifice. They offer us not only their own nutritive value but the very light and love from the stars, from the cosmos whose messengers they are."
-Vasant Lad, The Yoga of Herbs. 

Consume your medicine with intention.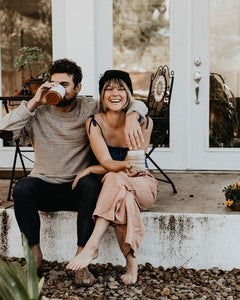 We switched from coffee to Diamon Mind!
Several months ago, my partner and I switched from coffee to Diamond Mind as our morning beverage, and holy smokes has it made an incredible difference in our lives! Some results were immediate... mental clarity and a nourishing kind of energy that kept us focused throughout the day without jitters or a crash. I noticed I was just more productive with my energy... less brain fog!
A few months of takin this stuff and I'm loving it more than ever. I realize now what a huge difference it makes to nourish my adrenals rather than deplete them. Beyond my balanced energy levels I'm really noticing huge differences in my skin, which is clearer, plumper, and more even-toned.
Thank you Moon Magic Herbs! Please don't ever stop making this magical elixer!!!
- Daron and Brendan
DIAMOND MIND
Confidence Starts With Nourishment
"Before meeting Justine (the owner of Moon Magic Herbs), I thought it was normal for women to not have as strong of a sex drive as men, I thought bloating was normal and I was overwhelmed with how many businesses try to push their products that supposedly 'help stress and anxiety'.
The moon magic herbal latte blend helped me with my confidence, sex drive and skin. I feel empowered to step away from the destructive western medicine system and take life into my own hands" 
TESTIMONIALS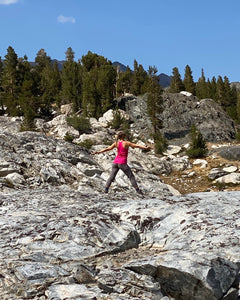 Moon Magic Herbs Education Center
---
Detox From The Pill, Come Back to Your Cycle    Birth control is poison, and everyone knows.  Yet unempowered women continue to bow down to the allopathic system of control;...
Royal jelly is a nutrient-dense mixture of protein. All larvae eat it in small amounts, but one chosen larva is fed nothing but royal jelly its whole life. That larva...
Dong Quai holds a special place in my heart It was the first herb that really helped me start to get my cycle back and to treat my amenorrhea (no...